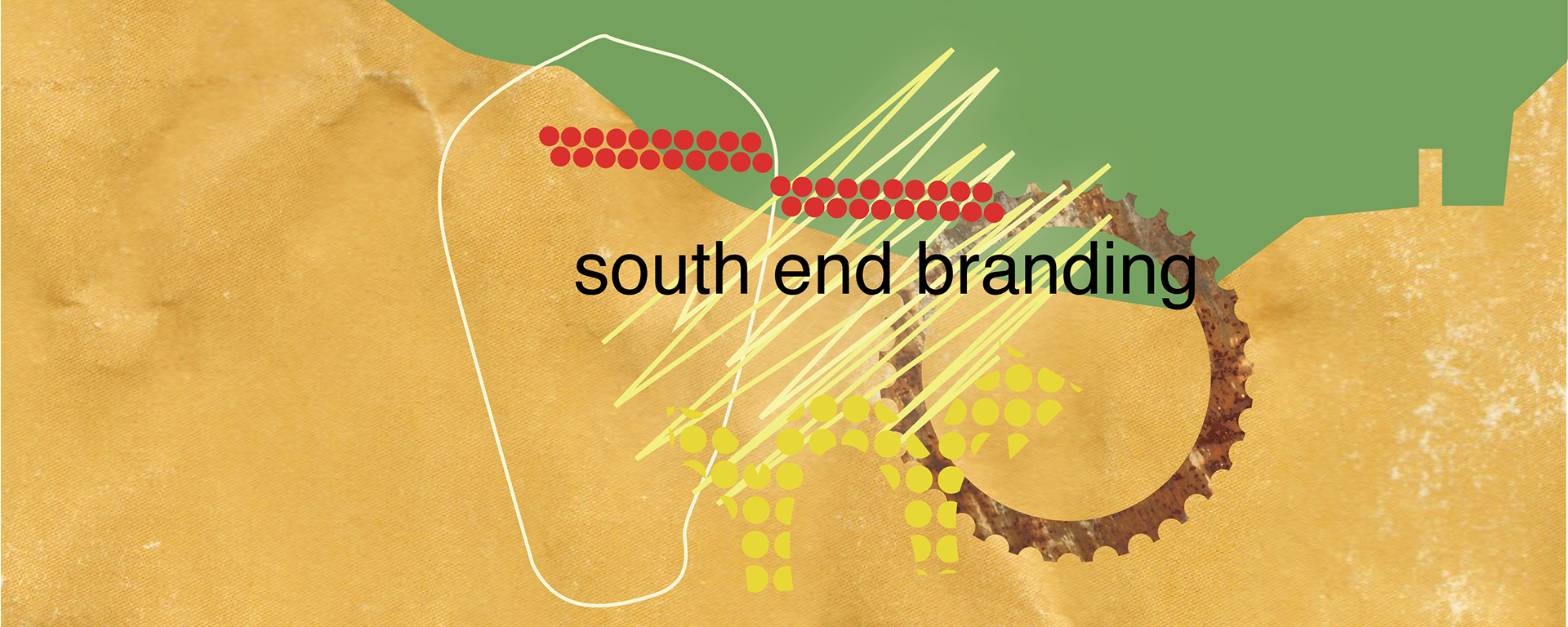 Taking inspiration from physical research of the geographic district, South End in Burlington Vermont, comes a set of design compositions. These designs are for a hypothetical rebrand of the area. The intention is to capture the essence of the space and community through textures, text, shapes, and color.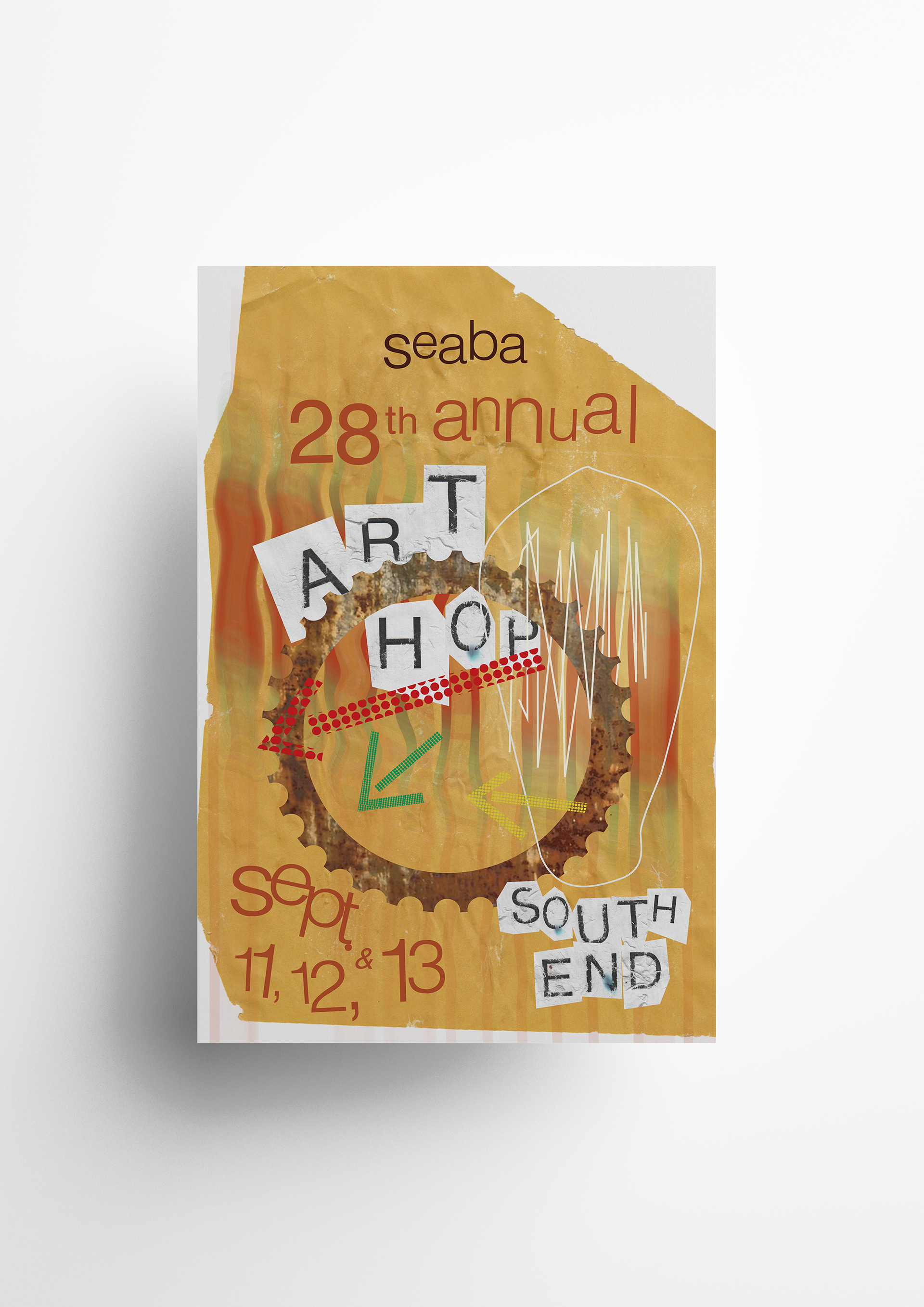 The district and the community is known for art and industry aesthetic. What can be seen through exploration and time in the space, are these hidden gems imbedded in the community. Incorporated in my compositions are my favorite treasures - the big traffic light in the Soda Plant, the unique light bulbs, and a beautiful worn stickers that consume some of the physical objects that line the street.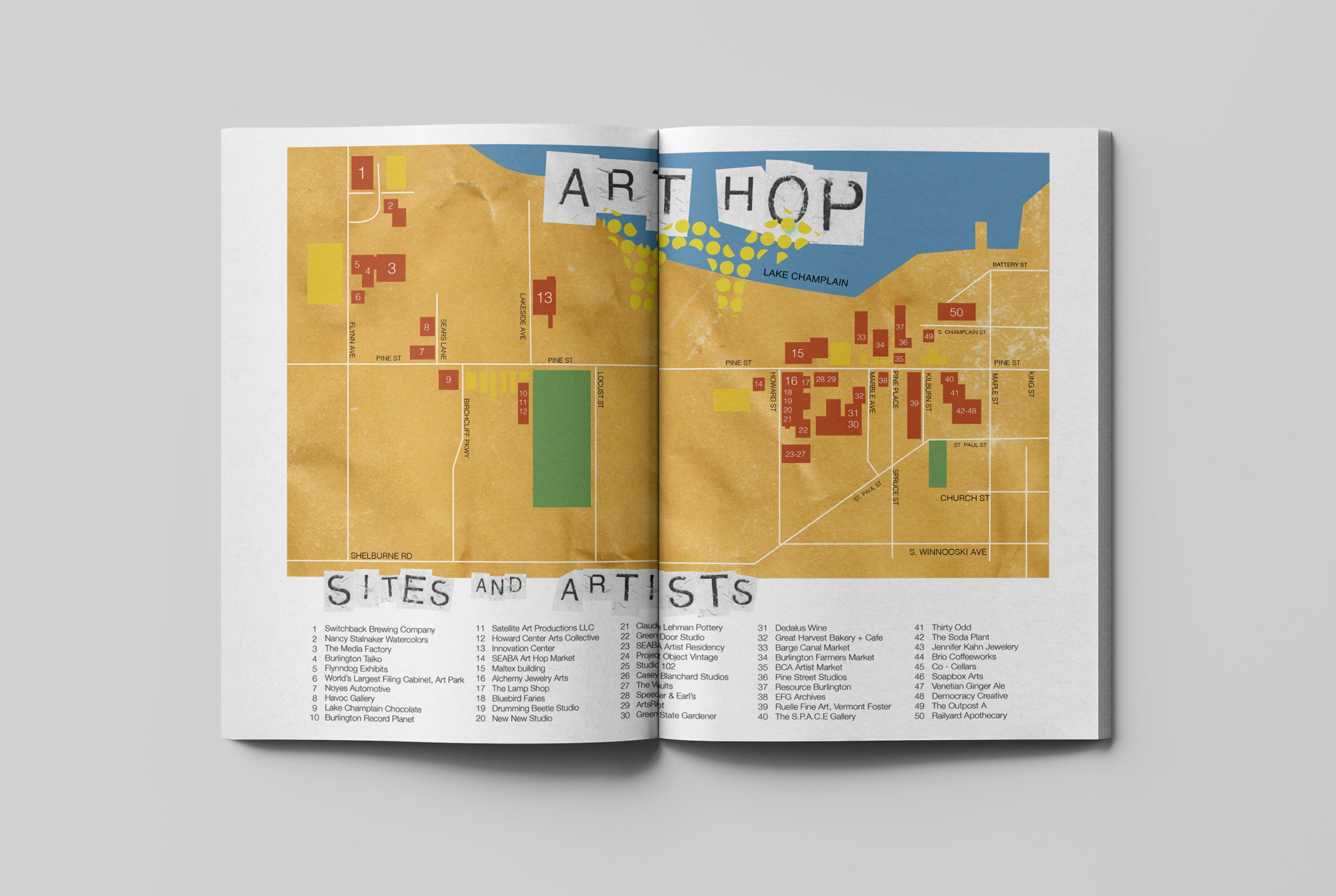 Art Hop is one of the biggest and well known events in the South End. Held at the start of Fall, the event highlights the artists and businesses in the area. This mock map spread above shows all of the participating community members and where to find them. The mock spread found below features some the best places and spaces in the area.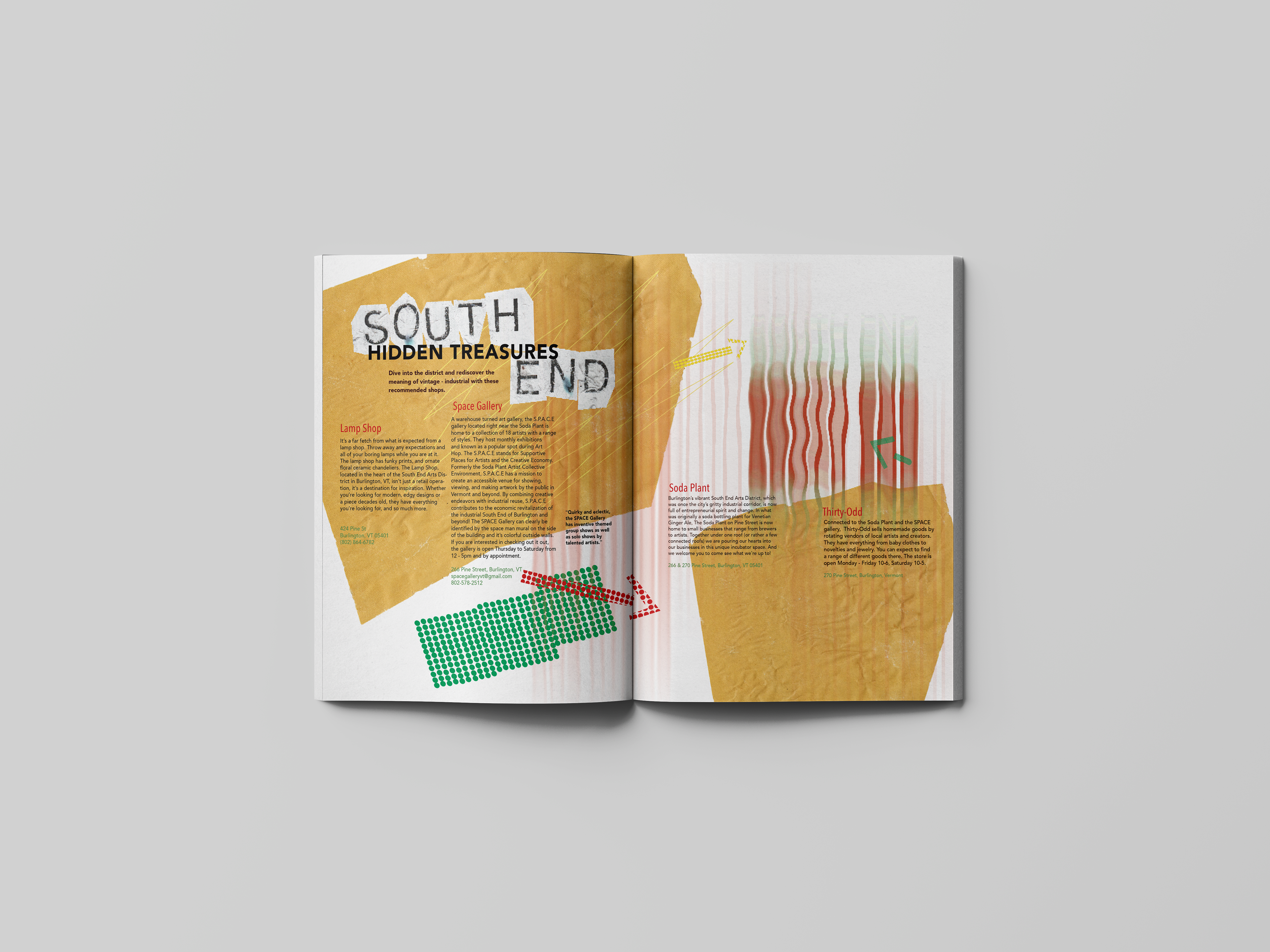 The mark highlights the art and industry artifacts, it also shows the spark of the community. In using the mark and other aspects of the branding system comes sample merchandise for Art Hop.