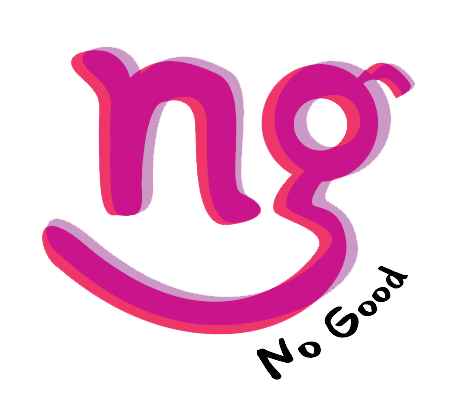 No Good is a bold, happy cosmetic brand. It's Glossier meets Versed meets Marisa! The products are clean and curated for personalization. It's inspired by DIY skincare and the fun that comes with experimentation. 

Home page which highlights all of the pages including: products, videos, and reviews.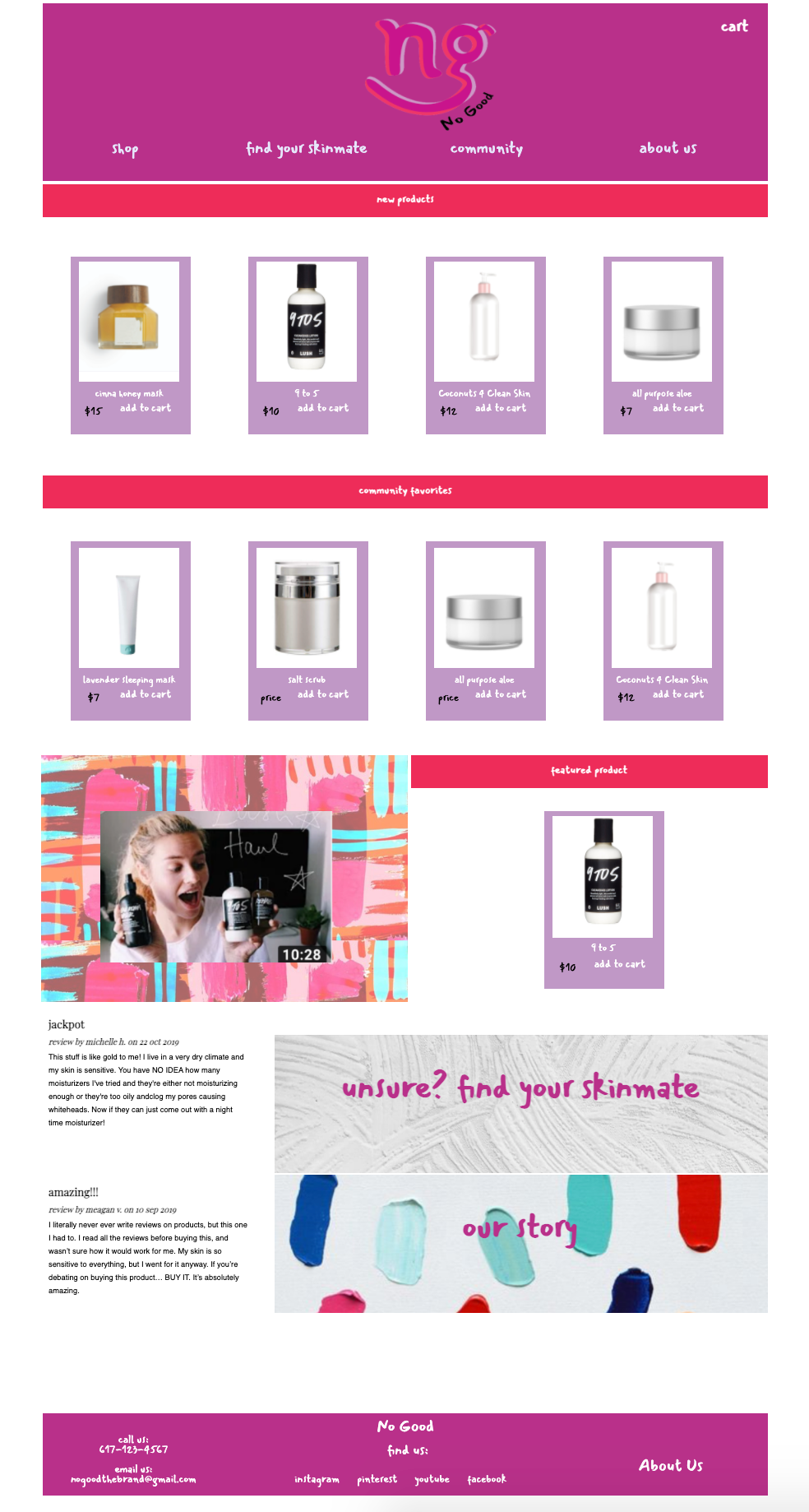 Product page with a drop down menu and quick add to cart option.

Individual product page with product description, images, and user generated content.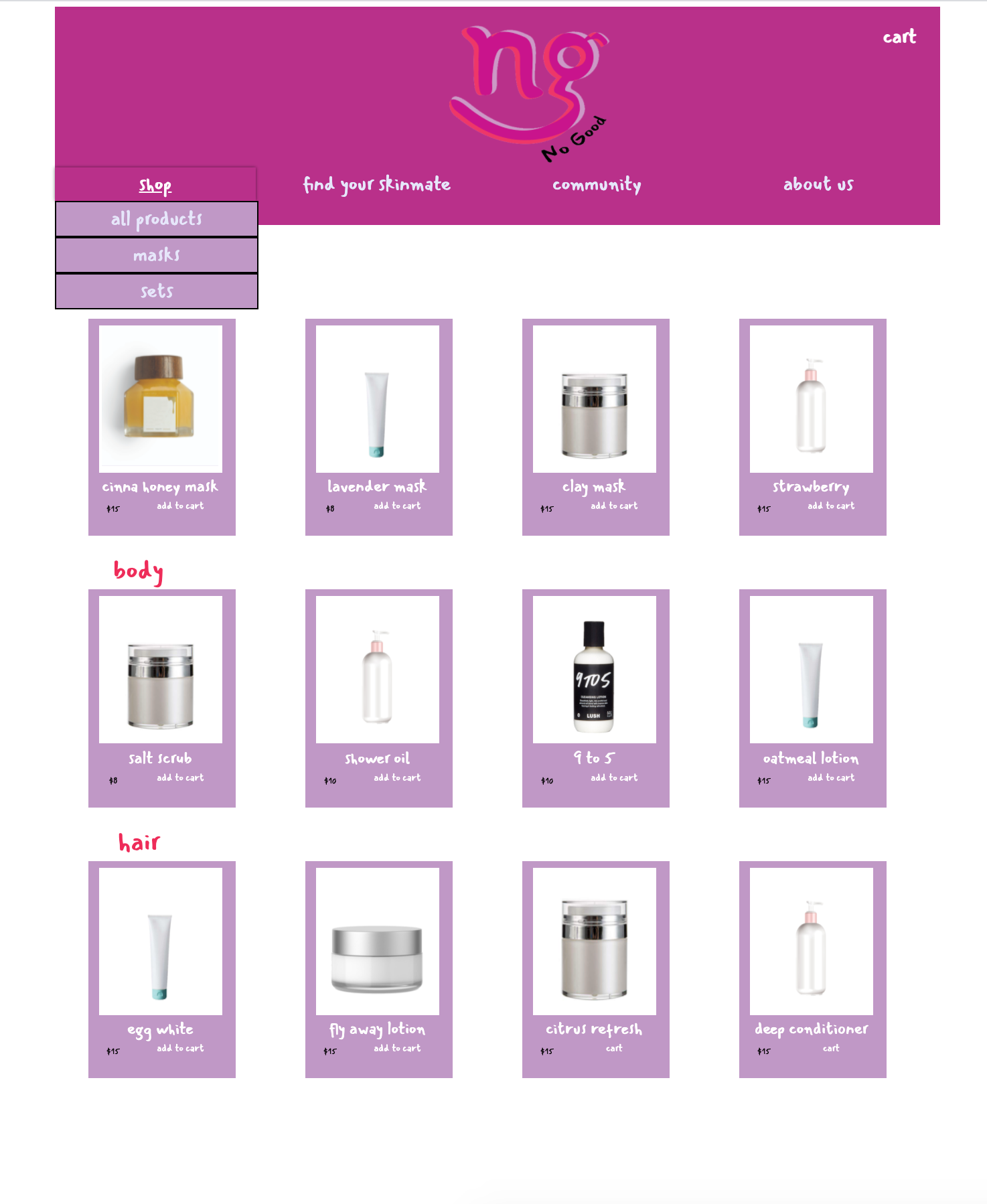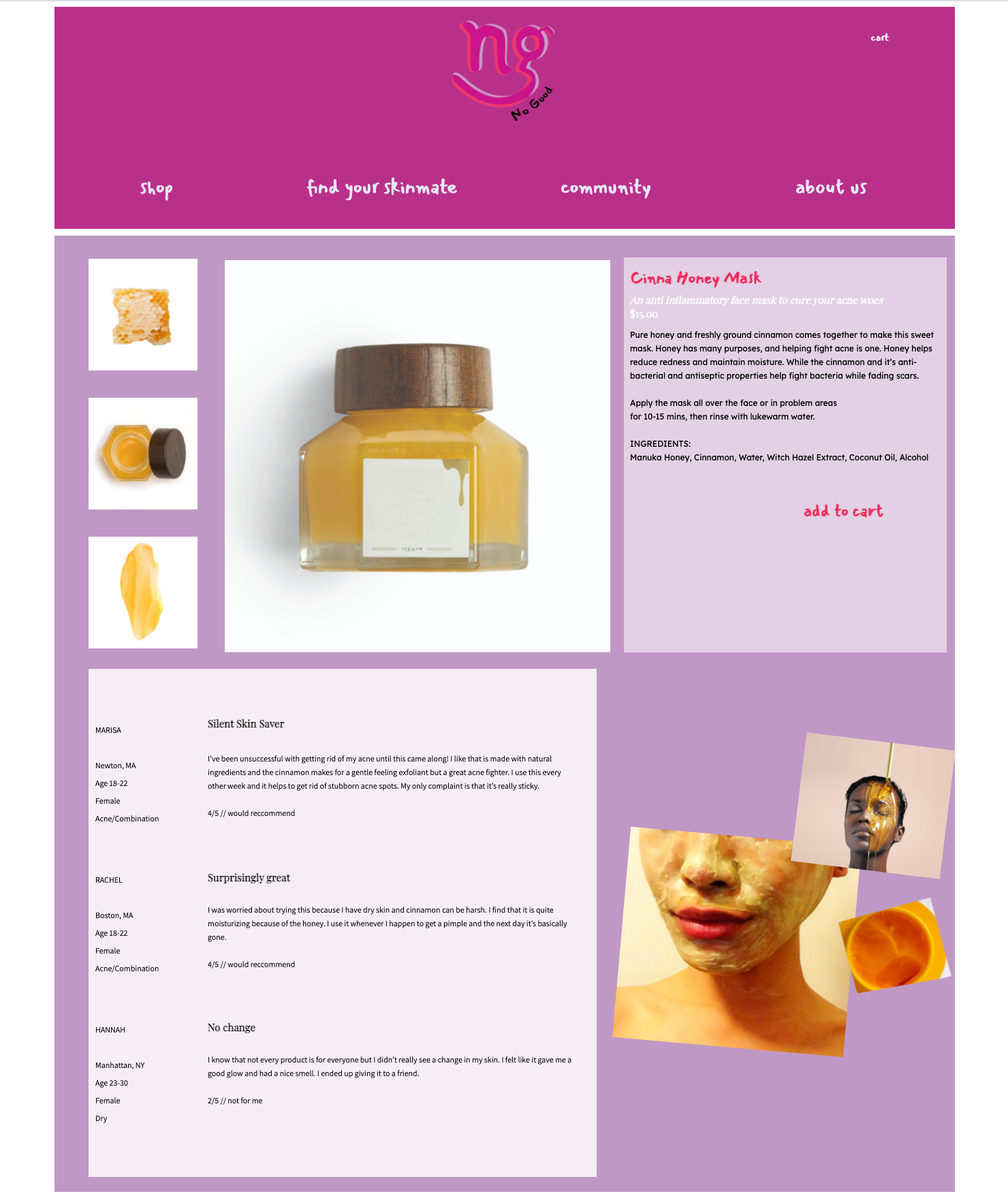 left to right
Skin care quiz that allows new customers to figure out what products from No Good would be most compatible with their needs. Adds an ease to the shopping experience.

A community page dedicated to users sharing their experience through images, video, and written content.

About me page that discusses the inspiration and creation process of the brand.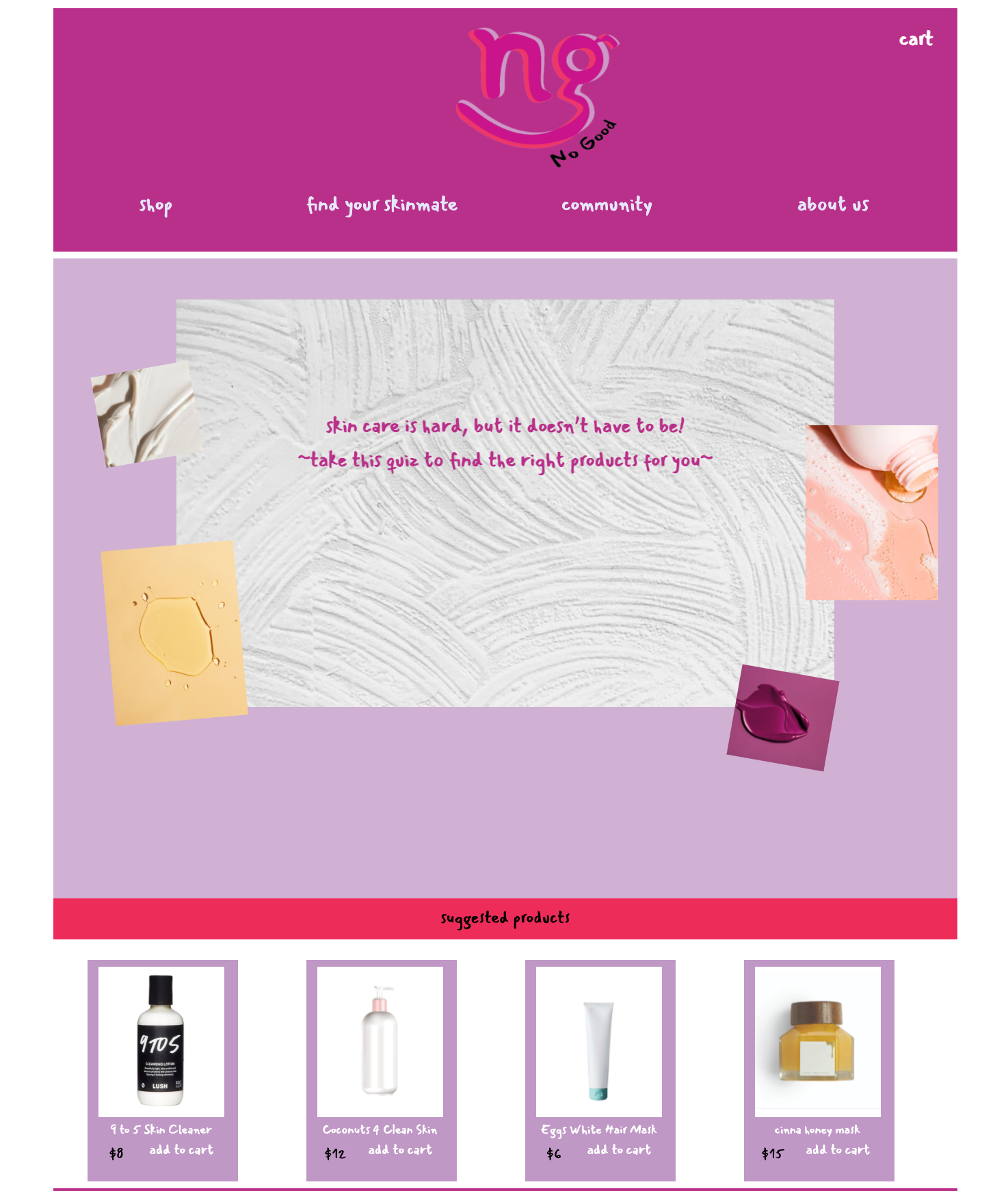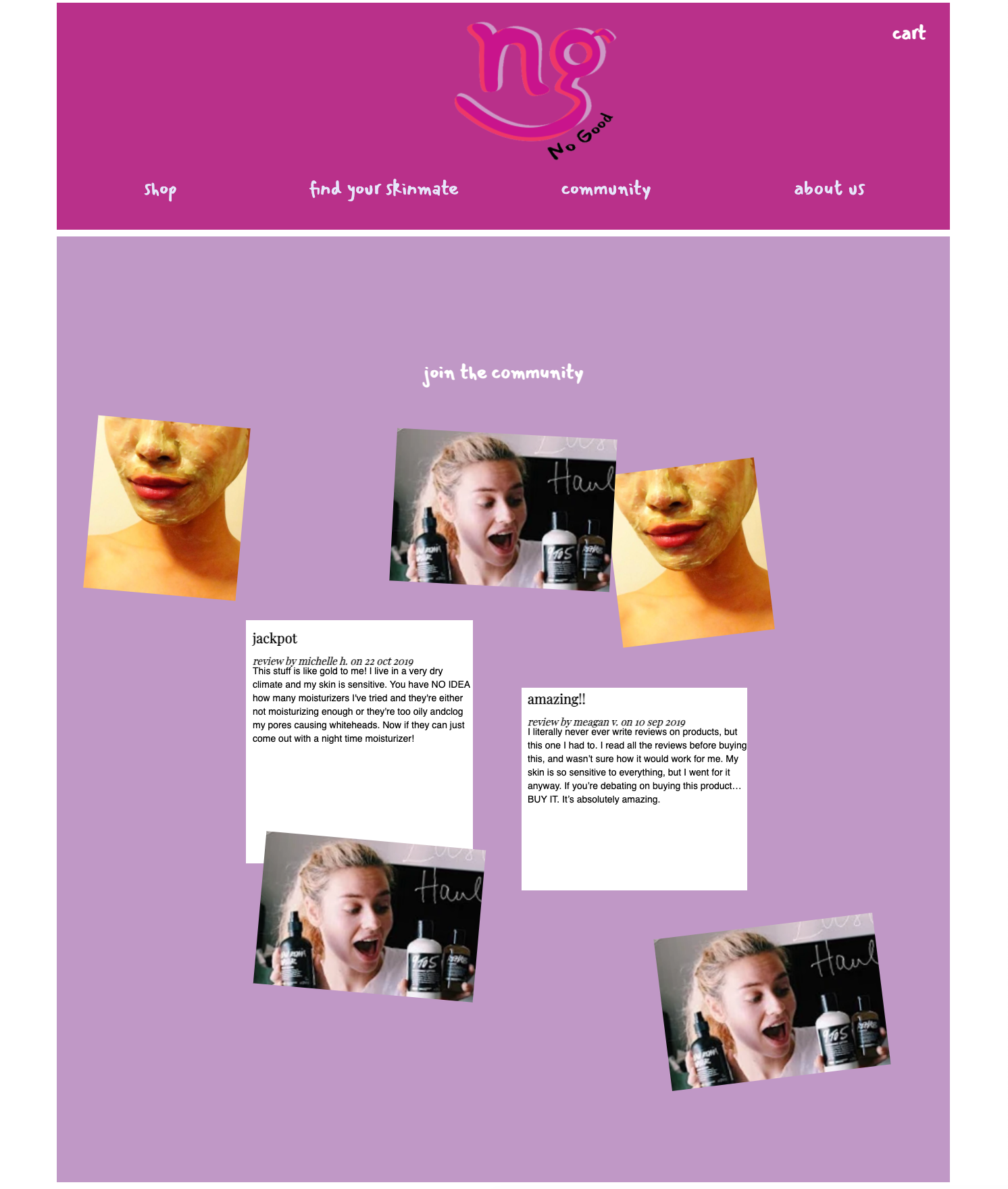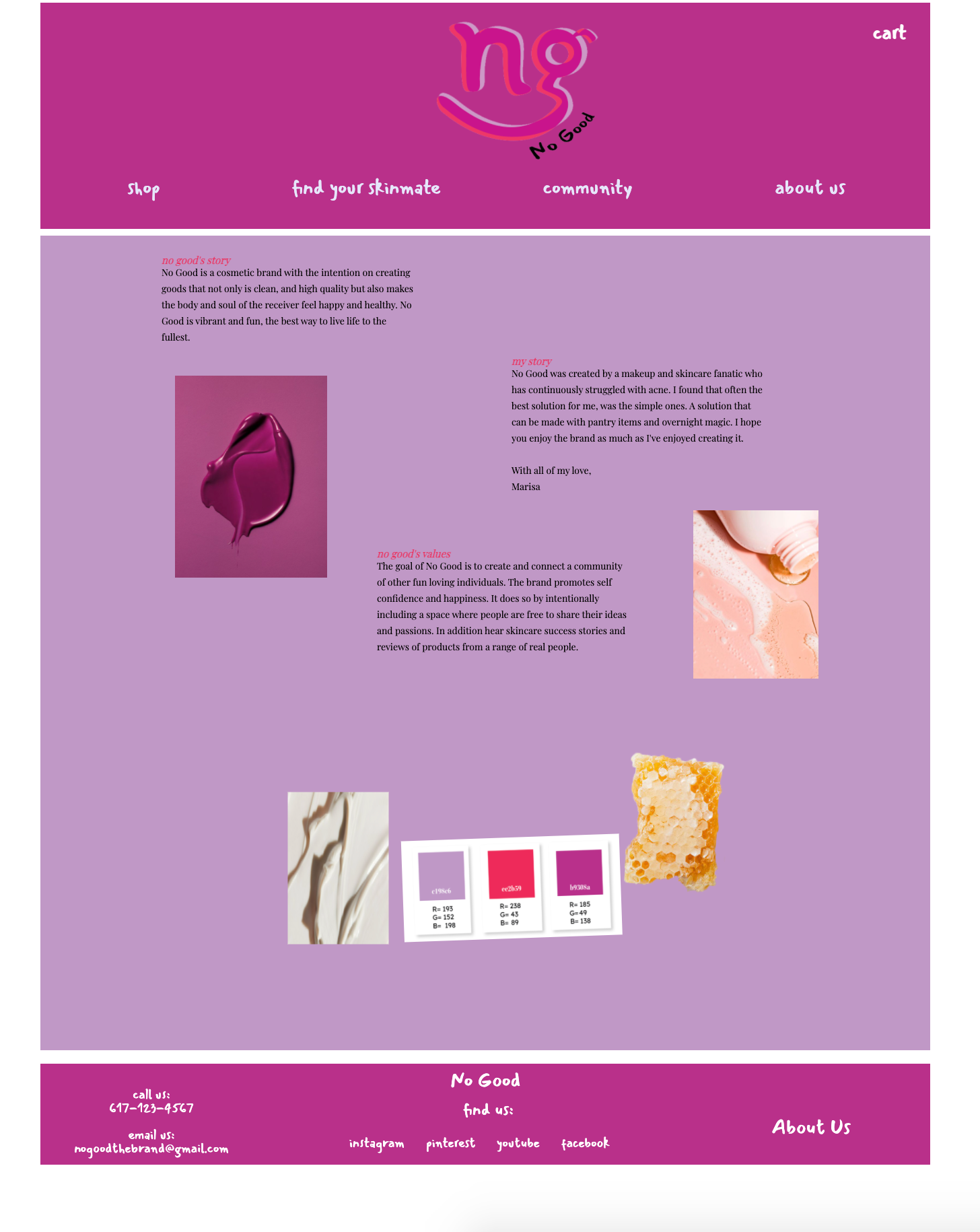 The cart page shows in large the products image. product name, and price. This is to ensure the customer knows exactly what they are purchasing. Drop down menu with information protection gives the customer security while checking out.